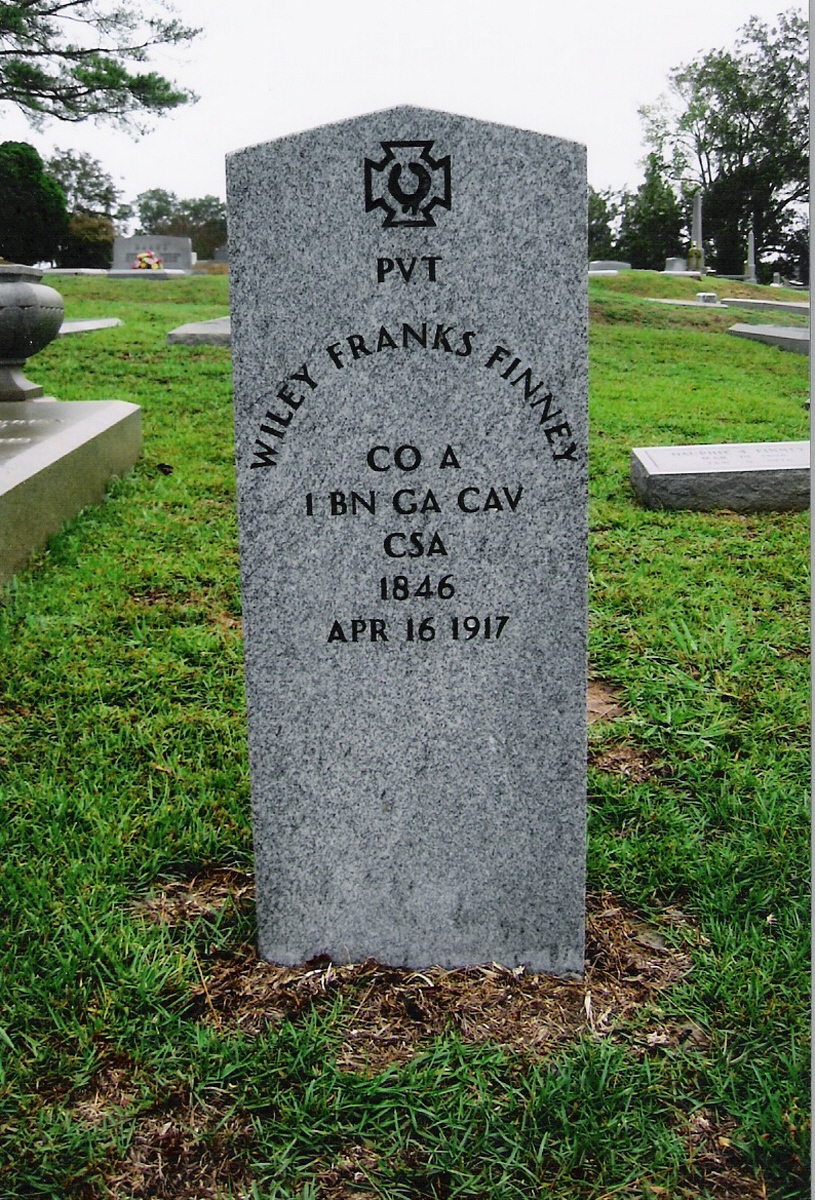 Memorial headstone of Confederate veteran Wiley Franks Finney. Placed and dedicated October 20 2007. Riverside Cemetery, Macon Georgia
Descendants of Confederate veteran Wiley F. Finney at headstone dedication ceremony, Oct. 20 2007. David Finney, Semmes camp member, and great grandson of Wiley Franks Finney, is shown second from right.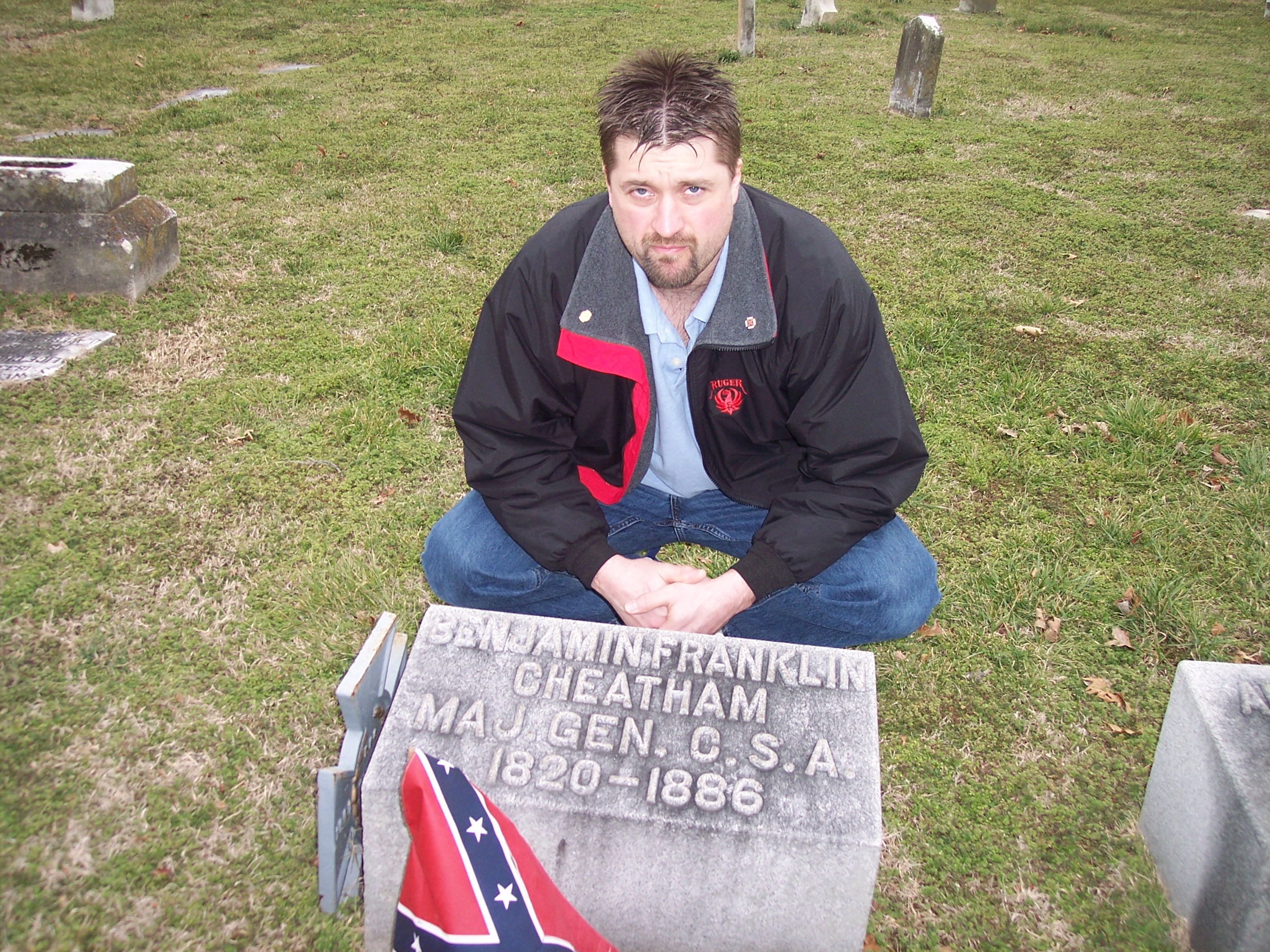 Semmes camp member Darron Williams at the grave of Confederate General Benjamin Franklin Cheatham, Mount Olivet Cemetery, Nashville Tennessee. Confederate ancestors of Compatriot Williams served in General Cheatham's Brigade, Division, & Corp during the war.